Corporate Immigration Compliance
Employment-Based Permanent Residency
Professional Recognition
Mdivani Corporate Immigration Law Firm Attorney, Danielle Atchison, Selected as KCMBA Volunteer of the Month
In February 2017, Ms. Atchison was selected for the Kansas City Metropolitan Bar Association, Project Pro Bono, Volunteer of the Month.
While Ms. Atchison deals primarily with corporate immigration matters, she is especially devoted to providing pro bono services for immigrant women and children survivors of domestic violence and other forms of abuse.
Mira Mdivani Featured on the Cover of Super Lawyers Magazine
Ms. Mdivani Published as the Cover Story in 2016 Missouri & Kansas Super Lawyers — November 2016
While Ms. Mdivani has graciously been named a Super Lawyer for many consecutive years, she was very surprised when honored by the invitation to be the cover story of Super Lawyers Magazine.
Mdivani Corporate Immigration Law Firm attorney, Danielle Atchison, to serve the national judge for We the People Competition
Ms. Danielle Atchison has volunteered as a judge for several years at state level We the People competitions and is honored by the invitation to participate as a judge in the national competition held in Washington, DC in April 2017.
The We the People: The Citizen and the Constitution Program promotes civic competence and responsibility among the nation's upper elementary and secondary students. The We the People program's culminating activity is a simulated congressional hearing in which students "testify" before a panel of judges acting as members of Congress. Students demonstrate their knowledge and understanding of constitutional principles and have opportunities to evaluate, take, and defend positions on relevant historical and contemporary issues.
Mira Mdivani Named 2016 Best of The Bar by Kansas City Business Journal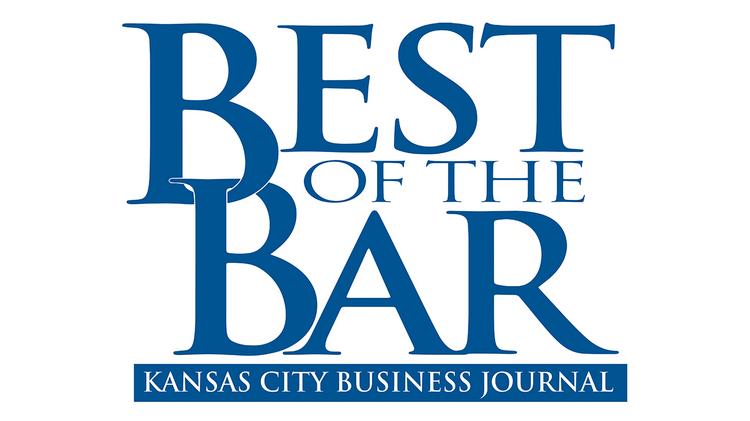 Business Immigration Attorney, Mira Mdivani, was again named as Kansas City Business Journal's 2016 Best of the Bar. Mira is honored to have received such distinction each year since 2010.
Each year, lawyers are asked to vote for their metro-area peers who they consider the top attorneys in Kansas City - Colleagues from within and outside their firms. No one could make the list based solely on votes from others at the same firm. The honorees represent a variety of practice areas and firms of all sizes.Only six attorneys have been recognized every year as Best of the Bar.